---
All reporting information is shared with parents through the priority 1 email address we have registered here at school. Please ensure that you maintain an up to date email address with the school office. To update this please visit Contact Us.
Breakdown of Reports by Year Group
Year 7, 8 & 9 will receive 2 reports
Years 10 & 11 will receive 3 reports
Years 12 & 13 will receive 3 reports
All priority 1 registered parents/guardians will have received at least one report before the end of January. All second or third reports after this point will be received before the end of the academic year.
What will be included in the Report?
Every report that parents receive will be accompanied by an explanatory email which allows parents to understand what each aspect of the document is demonstrating. One of the reports that you will receive will be a full written comment report which includes specific subject strengths and areas for development.
All reports will include a breakdown of the student's attendance, conduct information and prior attainment. All students will receive a report which contains their present level of academic progress and attainment. In addition to this we report on Attitude to Learning grading 1-9 which is explained in the grid shown below:
If the student is awarded an ATL score of less than a 3 or has a particular issue impacting their learning staff may report a code as shown below. This code supplements the report data to give you some of the additional information you may need to understand the specific issue impacting their learning.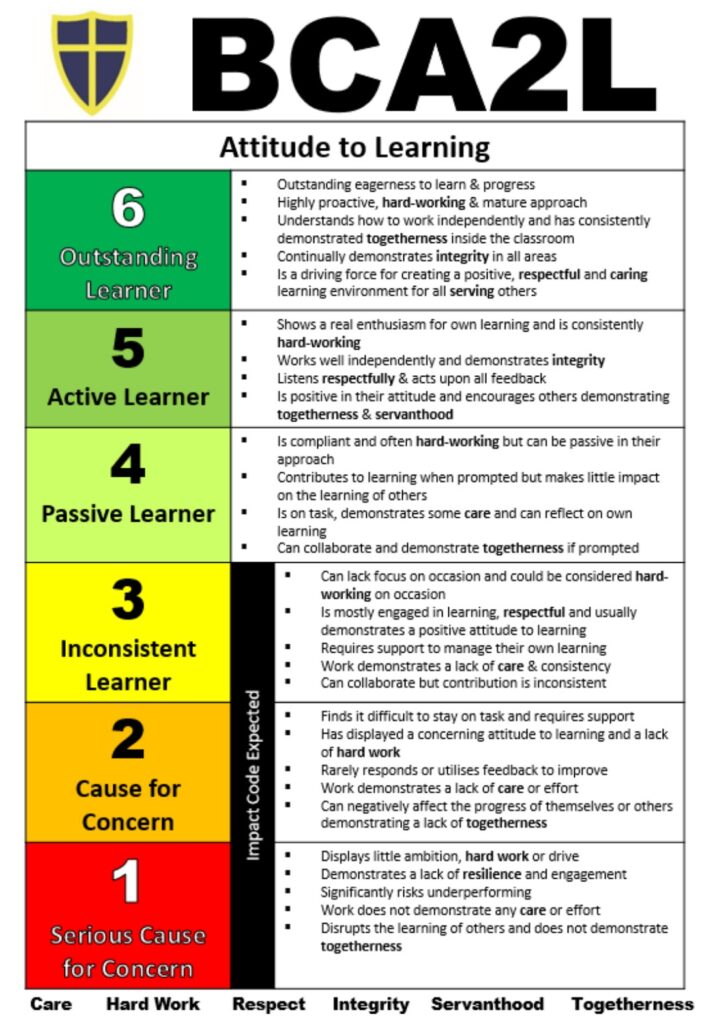 Example Reports and Information